Digital Transformation is Redefining Oil and Gas Operations
January 4, 2019
Posted by:

Admin

Category:

Blogs, Business Intelligence, Business Process Management, Workflow Automation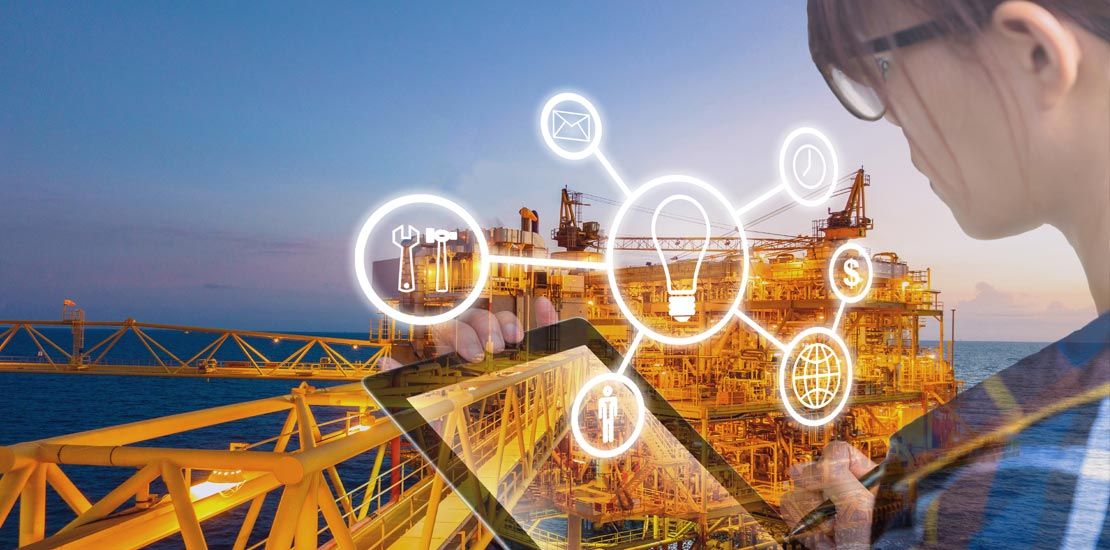 Since the onset industrial revolution, the Oil & Gas industry has played a vigorous role in the commercial transformation of the world. Today, the Oil and Gas industry has the opportunity to redefine its boundaries through digitalization. By changing the demands of industry standards, the age of digital transformation is certain to dictate the way oil and gas companies operate.
While digitalization could be a source of positive transformation, there are several challenges that need to be overcome to realize its full potential for both business and societal uses. Strategic priorities should focus on leveraging innovative technology to gain the most value from assets – all while maintaining operational efficiency.
A Need to Apply Digital Technology to Operations
By adopting a new mindset and implementing digital transformation technologies, the oil and gas industry can advance automation in operations. This would undoubtedly increase efficiency while reducing the risks that accompanies it – all while aiming to overcome multifaceted challenges. To do this, a new approach will be required; the integration of digital technologies without compromising enterprise security and operational security.
Drive Efficiency with Digital Technology
According to research by Gartner, here are some emerging key digital capabilities that enables oil and gas companies to respond and adapt fruitfully to changing business demands. These include:
Operational Transparency
Data Aggregation
Automation
Enterprise Connectivity
Information Transparency
Seamless Workflow
These digital capabilities allow organizations to accelerate efficiency and operations improvisation.
Adopt IoT to Improve Operational Efficiency
With the help of IoT, the addition of connected devices in oil and gas industry will trace nearly every step of the oil and gas supply chain: from operations to customer engagement. Organizations have the opportunity to improve business operations, decisions, and safety by better leveraging the IoT data produced by networks, sensors, and connected devices. It's an opportunity for rapid change in the oil and gas industry.
With IoT integration, the oil production can be captured in real-time through embedded sensors and the right automation of data communications systems, enables companies to gather information from assets anywhere and make informed decisions.
–IoTforAll
Deployment of these connected technologies like IoT will result in better safety of workers as well as resources, real-time monitoring of equipment, reduced downtime, and automation of mining operations.
Benefits of Digital Transformation in Oil and Gas Industry
Here, we explore the benefits of digital transformation in the oil and gas industry:
Improve operational efficiency
Provide real time data
Real time analytics and reporting
Increase Revenue
Increase Safety
Decrease Risks

Digitalization at the Enterprise Level
The advent of digital transformation has both immediate and long-term implications for oil and gas companies. To enable the digital process of an enterprise and its processes, Plasma provides a digital transformation platform for oil and gas companies to rapidly deliver powerful enterprise applications.
For more information, discover how Plasma's digital transformation solutions can offer your oil and gas organization the ability to boost operational efficiencies and increase productivity. Call toll free at 1-800-852-0927 or click the button below.
Plasma Attended also 4th Annual IoT in Oil and Gas Conference 2018, for more info, click below